How to add secondary fogcolor in moon map
NOTE: THIS TUTORIAL CAN ONLY BE APPLIED ON MOON MAP ONLY
For this tutorial, the things that you need are:
1. Any HEX editor software
2. Calculator
3. Basic mathematical calculation :P
Picture 1: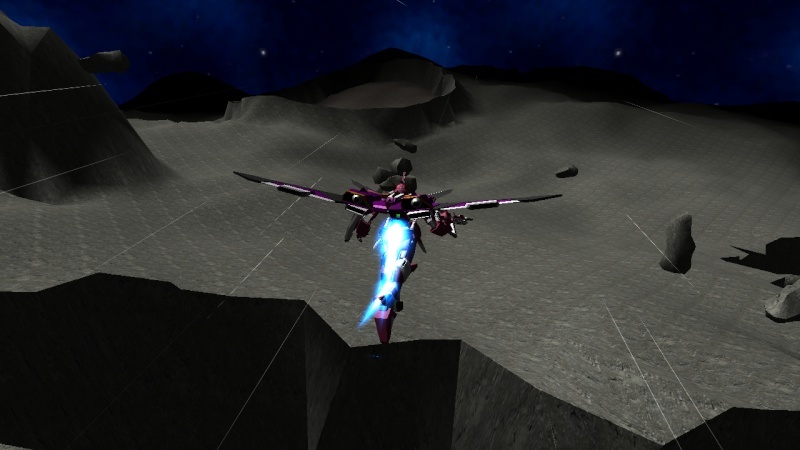 Picture 2:
As you can see in Picture 1, the secondary fogcolor used for the default moon map is black (0,0,0) as appear in the map.mpd.
Now, what we want right now is to change the secondary fogcolor into another colour e.g. white (255,255,255). However, based on Picture 2, it can be seen that it is impossible for us to change the default setting for secondary fogcolor because it was set to be black colour (0,0,0).
Now, I'm going to show you on how to change the default secondary fogcolor on moon map.mpd :)
1. Right-click at the line after first zero on (0,0,0) & select 'Insert'.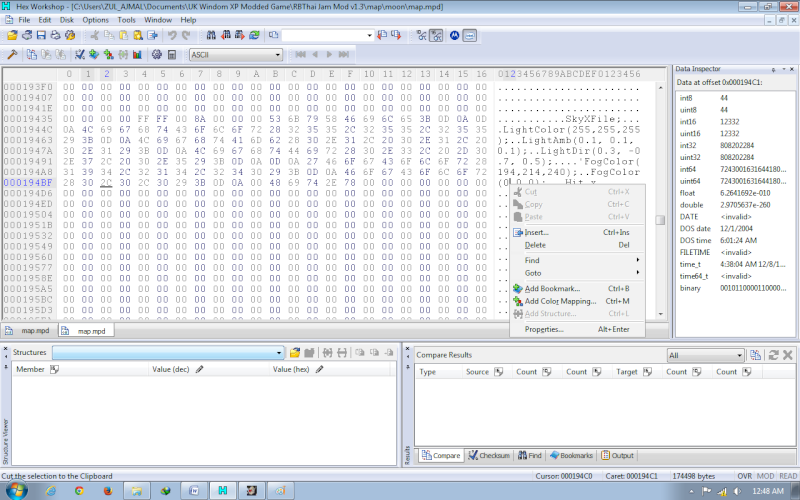 2. After that, 'Insert bytes' windows will appear. Go to the column 'Number of bytes' & type '2' on the column. Then, press OK.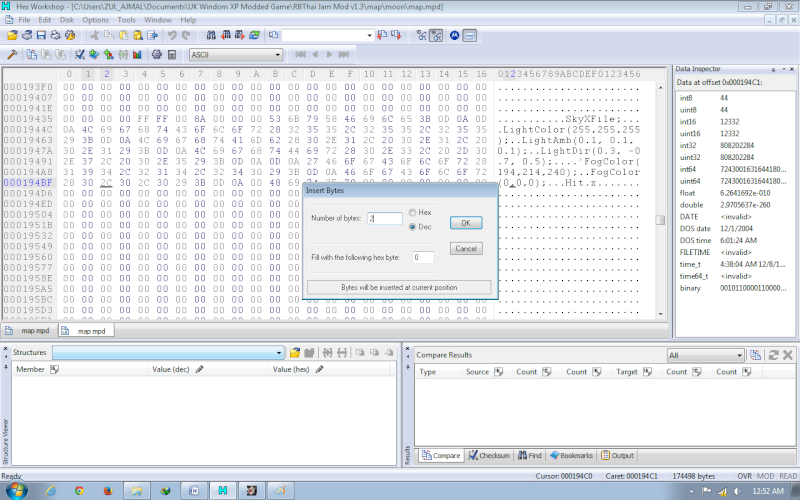 3. As you can see, the two new empty columns appear. Now, repeat Step 1 & 2 for the second & third zero.
4. Now, look for the row that I highlight black.
5. Go to the column 'Data Inspector' and change the number '-118' at the column 'int8'.
6. Because we have added total 6 new column, calculate -118 plus 6, and it equals to -112:
-118 + 6 = -112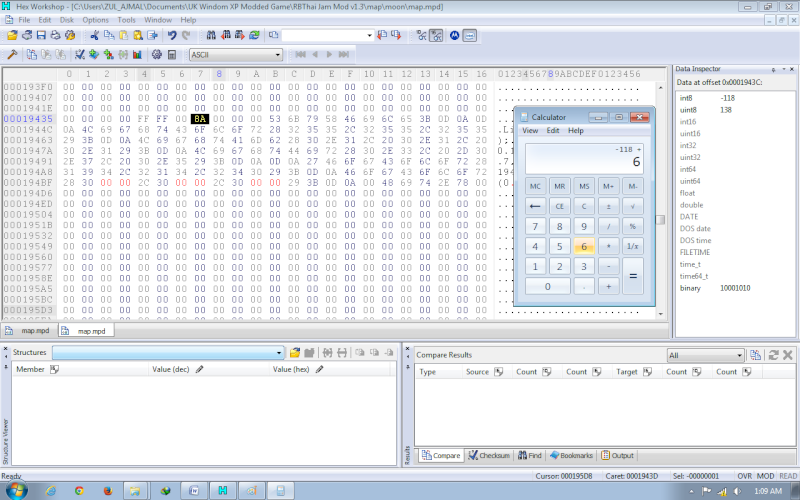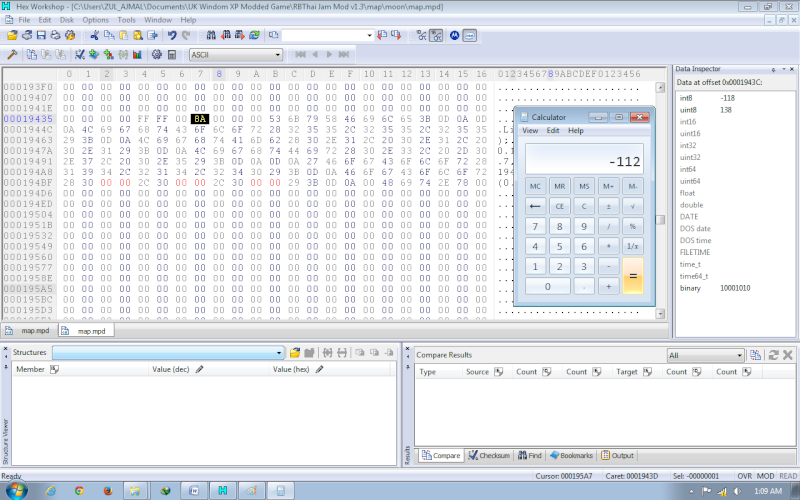 7. Now, change the number -118 at the column 'int8' into -112
8. After that, set the secondary fogcolor to whatever colour you like. E.g white (255,255,255)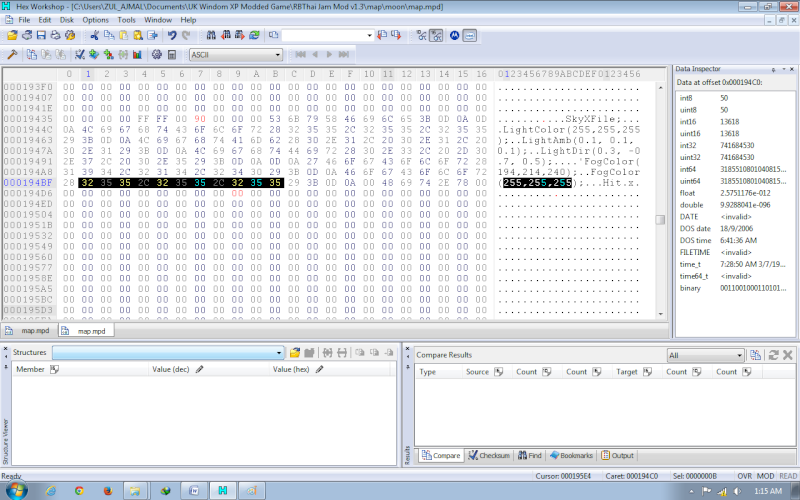 9. Then, save your work. Lastly, test it on your UKWXP & finished!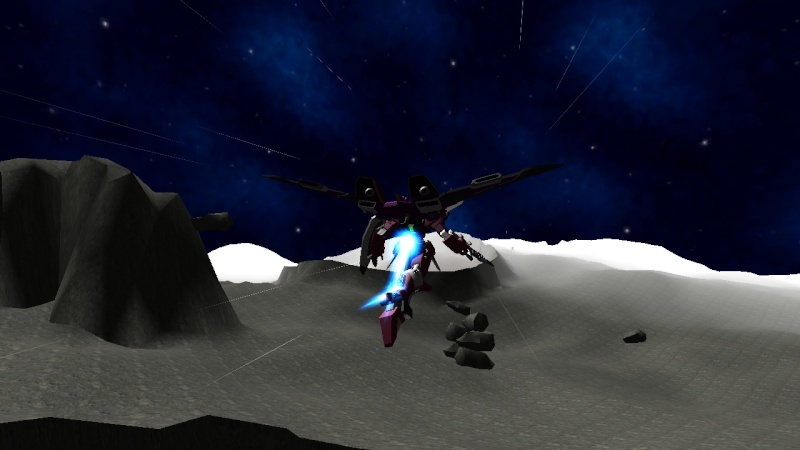 cloud zeta

(40%)-Lv0





Posts

: 16


Join date

: 2013-07-16


Age

: 30


Currently

: Malaysia



nice tutorial,i made it on my map,thanks cloud :3
__________________________________________________________________________________________

Sankarea

(20%)-Lv8





Posts

: 2575


Join date

: 2011-06-08


Age

: 24


Currently

: Al-Revis Academy



Next topic:
SEEDMOD 1.0 Map: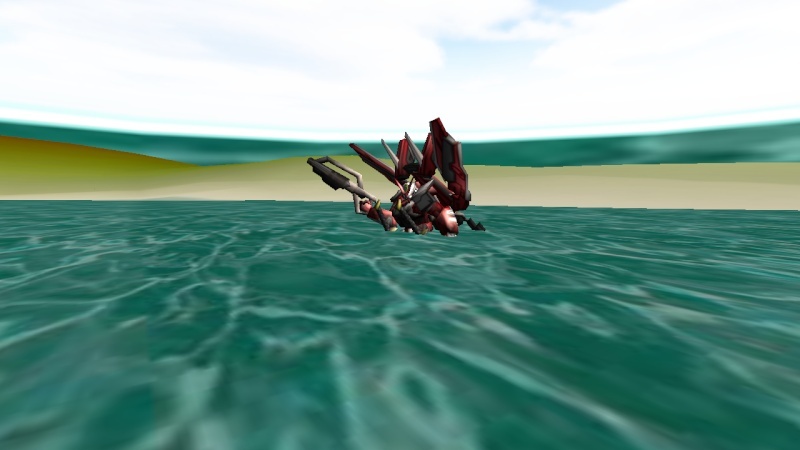 MSVMOD Map: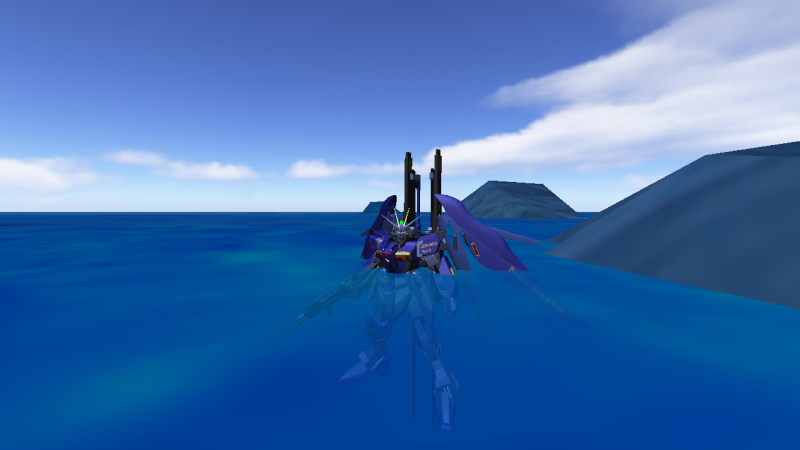 My Sea Map:
Before: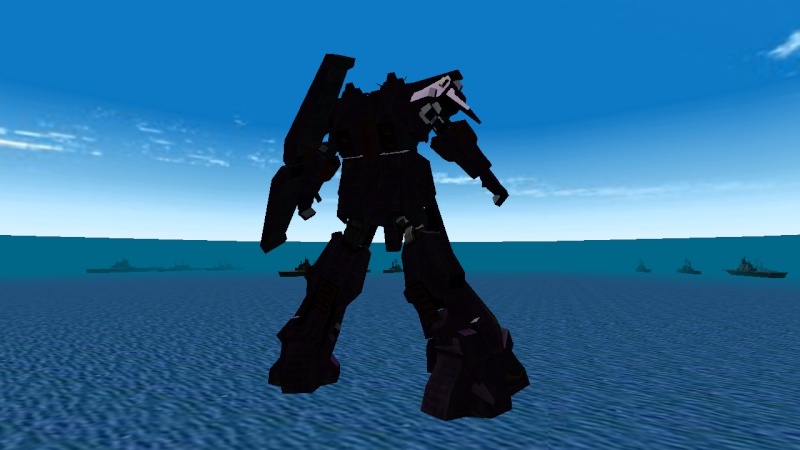 After: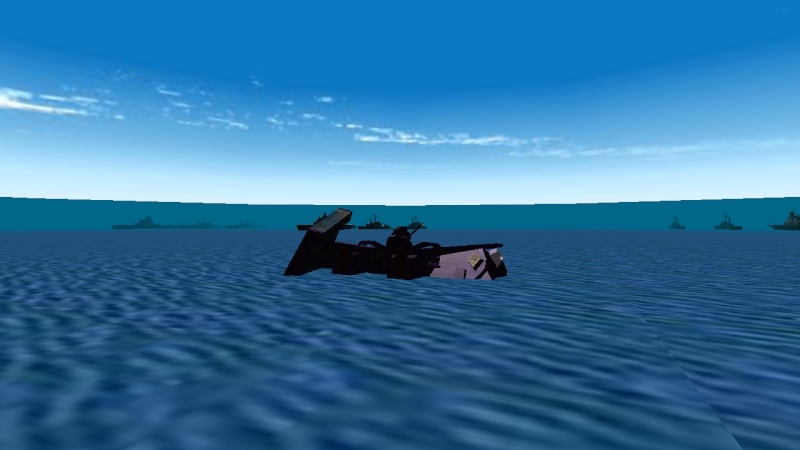 Next tutorial will reveal the important secret of my Sea Map and these 2 3DGundam's maps ;)
I will update it later........
P.S. After the next tutorial is completed, we can go underwater :)

cloud zeta

(40%)-Lv0





Posts

: 16


Join date

: 2013-07-16


Age

: 30


Currently

: Malaysia



Interesting... I'll try this sometimes
Thanks
__________________________________________________________________________________________

Zed Kazuma

(10%)-Lv1





Posts

: 65


Join date

: 2013-03-08


Age

: 24


Currently

: Indonesia



i will wait for MSVMOD'S map tutorial,really interesting in that realistic water
__________________________________________________________________________________________

Sankarea

(20%)-Lv8





Posts

: 2575


Join date

: 2011-06-08


Age

: 24


Currently

: Al-Revis Academy



Now easy to understand, all your note was making sense which related with secondary fog light. Thanks

__________________________________________________________________________________________
https://mdtarmimi.deviantart.com/gallery/

Pain(God)

(80%)-Lv5





Posts

: 589


Join date

: 2011-05-19


Currently

: Amegakure



---
Permissions in this forum:
You
cannot
reply to topics in this forum